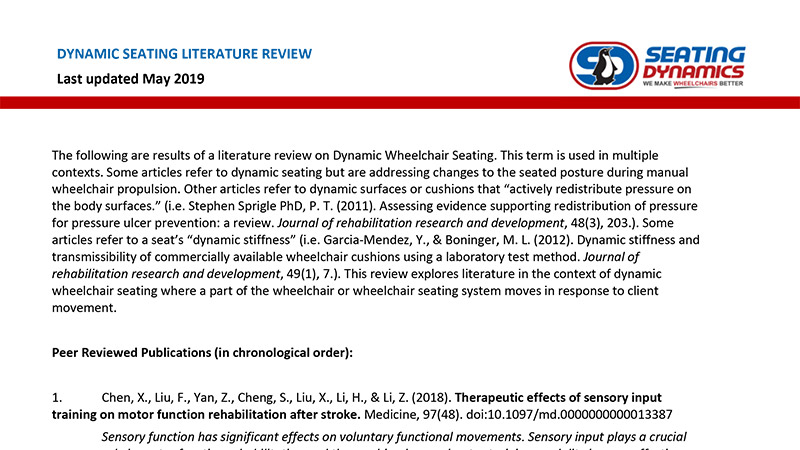 Our literature review on Dynamic Seating includes over 200 peer reviewed and non-peer reviewed articles, presentations and proceedings, design articles,…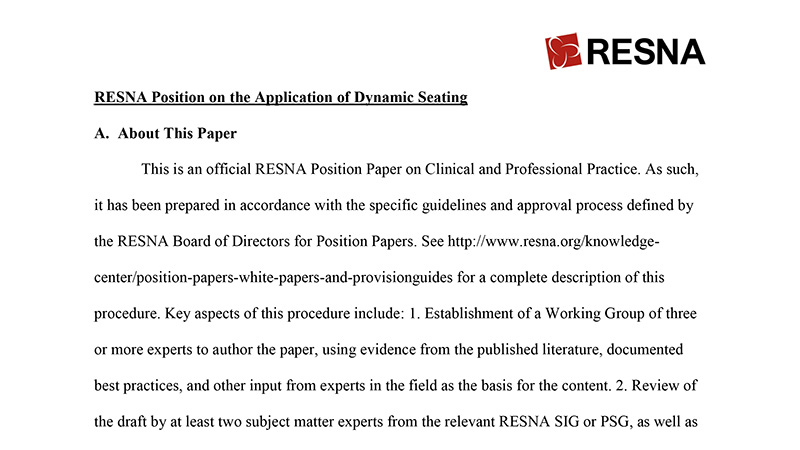 The purpose of this document is to share typical clinical applications as well as provide evidence from the literature supporting the application of dynamic seating to assist practitioners in decision-making and justification.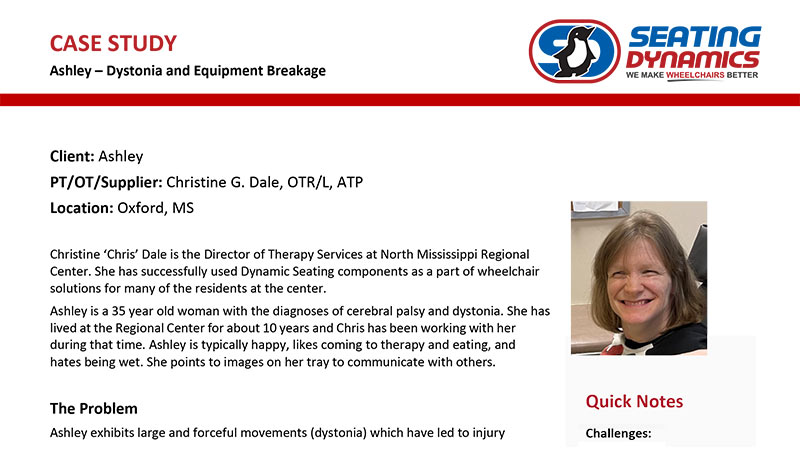 Ashley is a 35 year old woman with the diagnoses of cerebral palsy and dystonia. She exhibits large and forceful movements (dystonia) which have led to injury to her legs and damage to the wheelchair. She needs to move and her movements increase when she is agitated or excited.