Lock Out Feature | Dynamic Head Support for Wheelchairs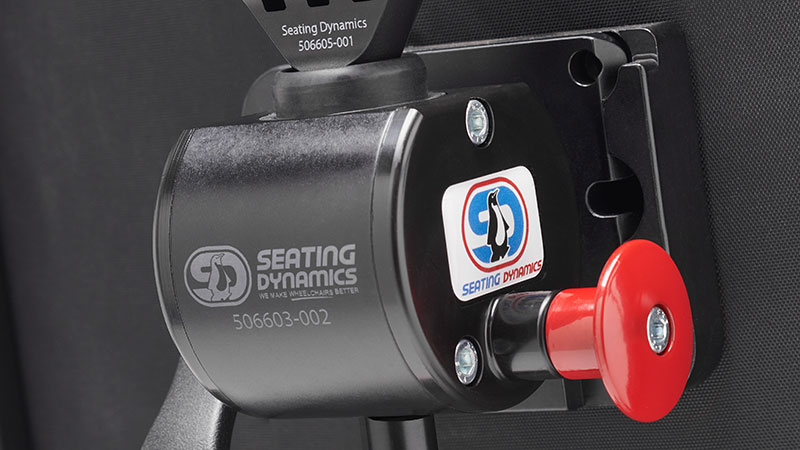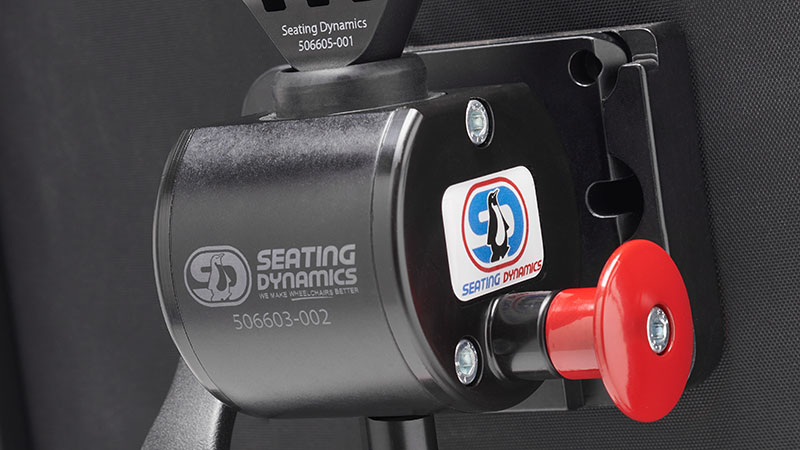 The Dynamic Head Support Hardware for wheelchairs can now be locked out, as needed. Simply pull out the red knob at the base of the hardware to lock out movement. Push the red knob to unlock and enable movement at the neck and head. Seating Dynamics Dynamic Head Supports manufactured after February 2023 will include this feature. If you have existing Dynamic Head Support Hardware, we can provide a retrofit kit. Just contact us!
The Dynamic Head Support Hardware lock out feature may be used in the following clinical scenarios:
During transportation
When moving over rough terrain to limit excessive head movement, as needed
During feeding to provide client stability, as needed
During any other functional task where more stability is required
We encourage you to use the Dynamic Head Support for wheelchairs in the unlocked position as much as possible, as this allows this dynamic component to absorb and diffuse client forces, provide movement, and prevent client injury, loss of head support alignment, and even equipment breakage.
Watch How the Dynamic Head Support Lock Out Works
Retrofit an Existing Seating Dynamics Dynamic Head Support