Static Head Support Hardware
The Seating Dynamics Static Head Support is designed to replace standard head support hardware with highly adjustable and durable hardware that positions head pads precisely where needed without loss of alignment. If you are working with a client who is moving their head support out of position or damaging the head support hardware, you should first consider absorbing and diffusing these forces through our dynamic head support hardware.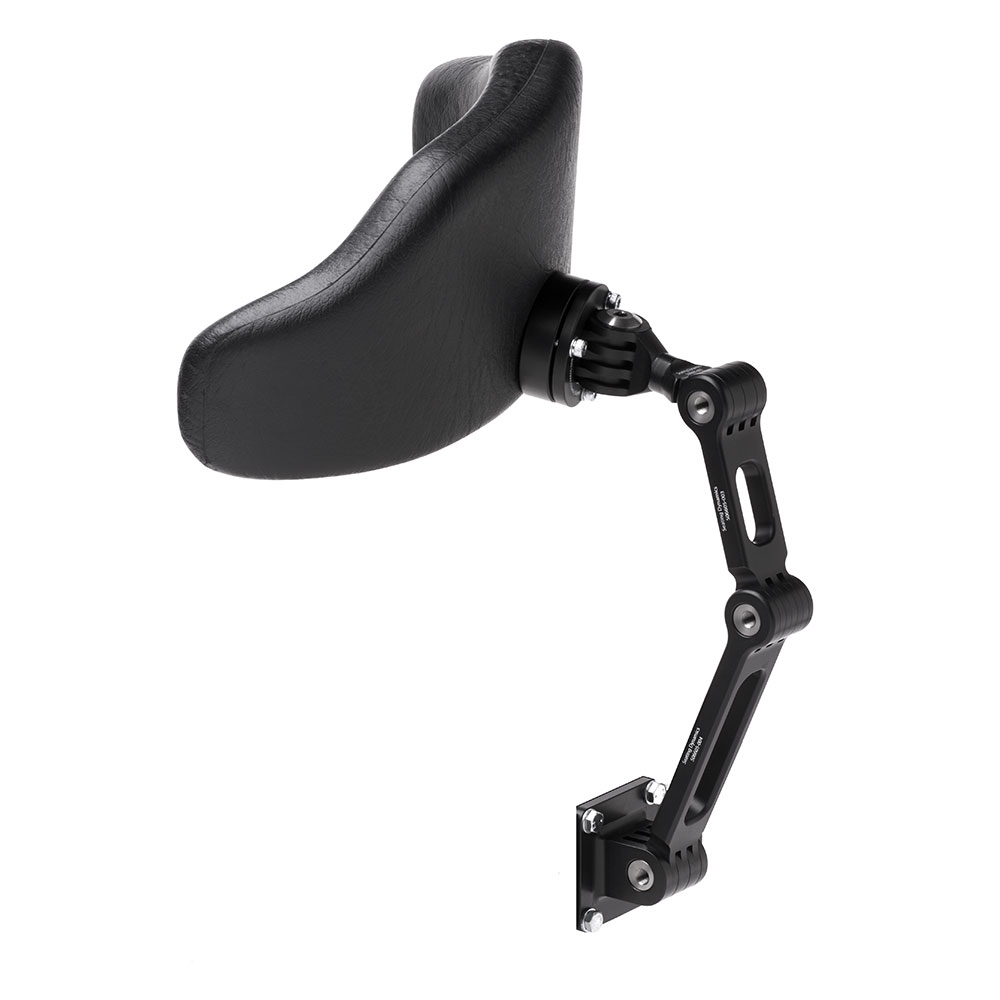 Explore Static Head Support Hardware
A static head support does not move in response to client movement. Not all clients require movement at the head or may experience negative responses to neck extension (i.e. choking or reflexive response).
Benefits of Static Head Support Hardware
Connect with Seating Dynamics
Technical Information & Options
Static Head Support Hardware  includes a mounting plate, three links to obtain the height and specific position required, and one interface adapter for common head  support pads (pads not included).
Our Head Support Hardware does not include the typical ball used to connect to the occipital pad. Instead, we use an adapter which attaches directly to the pad. This adapter allows for full adjustment in multiple planes, but holds position much better than a round ball.
Mounting Plate
The mounting plate is a standard 2" square plate with a 4 bolt pattern for M6 or ¼" screws.
Link
The links are available in three sizes: 2", 4", and 6". Each Static Head Support hardware kit includes one of each of these link sizes. Extra link lengths are available. The various length links may be combined in any order to achieve the desired position and 2 or 3 links can be combined.
Headrest Pad Adapter
provides an interface to the following common pads:
6001-01: fits head support pads with a 1" ball and 3 bolt mount (some Stealth head pads, please specify type).
6001-02: fits head support pads with a 17mm ball and 4 bolt mount (some Stealth head pads, please specify type).
Fits Whitmyer head pads

Fits Therafin ProFit style split clamp
Static Head Support Options