How Do I Know if a Client Needs Dynamic Footrests?
Michelle L. Lange, OTR/L, ABDA, ATP/SMS
In earlier blogs we have addressed key topics such as "What is Dynamic Seating" and "Dynamic Seating: Clinical Indicators." Clinical indicators are actually clinical goals of Dynamic Seating, such as protecting the client from injury and the equipment from damage. In this blog series, we will take a look from the other side – what can you currently observe that indicates this person could benefit from Dynamic Seating? In this blog, we will focus on Dynamic Footrests.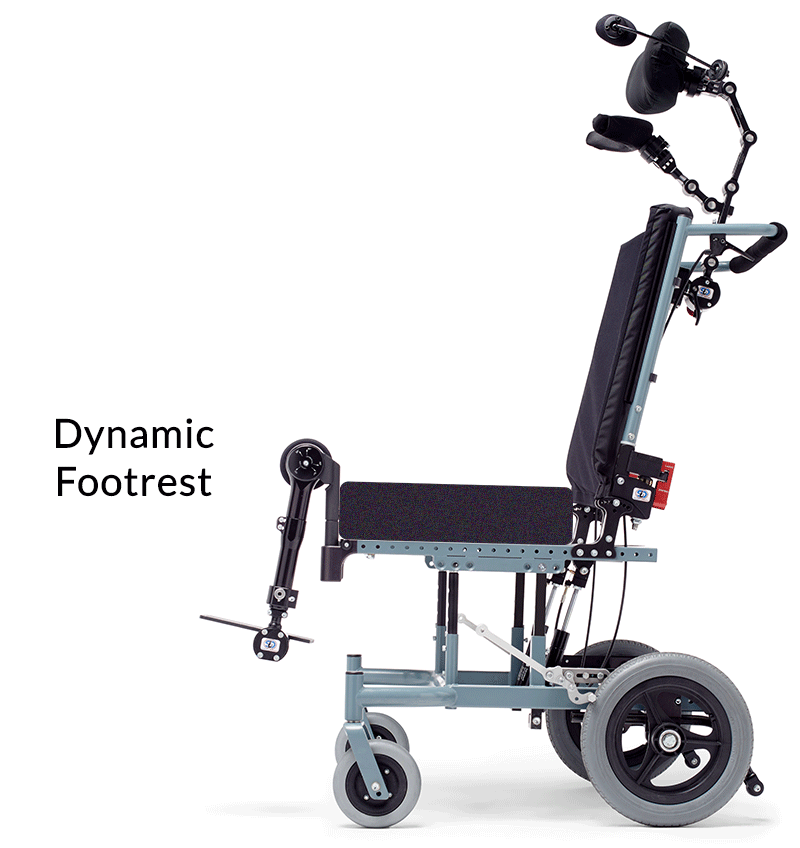 A client may benefit from Dynamic Footrests if you are seeing any of the following:
The footplates are no longer in the correct position. These may be drooping or rotated outward
The footrest hangers are bent or broken
The footrest mounting hardware is broken
The client is injuring their lower legs against the footrest hangers (i.e. banging, bruising)
The client is injuring themselves by pushing with force through the legs. This could lead to swollen and painful knees or ankles, patellar dislocation, tendon tearing, or even bone fracture
The client seeks out movement, such as knee extension or a kicking motion
The client is 'standing' on the footplates, getting leverage to 'stand up' in the wheelchair
If you are seeing any of these concerns, contact your local seating and wheeled mobility evaluation team and ask whether Dynamic Footrests may be appropriate. The Dynamic Footrests may be combined with a Dynamic Back and/or Dynamic Head Support Hardware, as appropriate, to best meet an individual's needs. You can also explore further resources on this website for more information. Finally, feel free to contact us for help. Let's get clients moving!