Clinician Interview with Missy Ball – Unique applications for Dynamic Seating result in reduced constipation and increased strength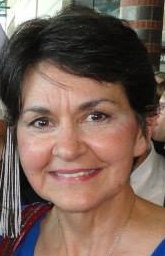 Michelle L. Lange, OTR/L, ABDA, ATP/SMS
Missy Ball, PT, MT, ATP lives in Metairie, LA and has worked in the wheelchair seating and mobility field since 1985 as Clinical Director in a hospital, in private practice, and as an educator. Her NDT training gives her a unique perspective on movement and intervention. Primarily working with children now, she often uses Dynamic Seating components.
How did you start using Dynamic Seating?
Missy started using Dynamic Seating to reduce equipment breakage for adults and children with traumatic brain injury or cerebral palsy. Her clients were breaking footplates, headrests, and backcanes. Missy was concerned about potential client injury which could occur from the person contacting broken components or from forceful contact with the head pad (such as a contra coup brain injury). She was equally concerned whether funding sources would continue to replace broken equipment. Missy could also see the discomfort in people with increased tone and dystonia and wanted to mitigate that.
Missy started using some dynamic components back in the late 80's, when her local suppliers brought these options to her attention. She found that some of these components 'jammed' and, as a result, did not move in response to client movement. Missy was aware of the Kids Rock dynamic wheelchair but was concerned about durability.
Missy met Greg Peek, owner and president of Seating Dynamics, at Medtrade one year. She was sitting on the floor, having literally taken apart a Kids Rock wheelchair. Intrigued, Greg walked over and started a conversation. Missy had used the LaBac system (also designed by Greg) which much success but had not personally spoken with him before. Based on the high quality of, and success with, Greg's past products, Missy began using Seating Dynamics products and was again quite satisfied with the results.
How are you involved in Dynamic Seating in our field?
Missy is currently in private practice but has also provided education for manufacturers including Freedom Designs, Miller's Adaptive Technologies, and Convaid/R82. She also presented educational seminars for DME companies and school systems. Freedom Designs offers the Seating Dynamics Dynamic Rocker Back interface and Dynamic Footrests (listed as 2D and 3D) as options on their order forms, so Missy is very familiar with these products. She has also written articles on Dynamic Seating for Convaid. Finally, Missy is a member of the International Dynamic Seating Workgroup.
What client benefits have you found when using Dynamic Seating?
In her experience, Missy has found that Dynamic Seating:
prevents frame damage
allows movement with return to original pelvic position with extensor thrust or over-activity
reduces sitting related pressures
reduces agitation and provides needed vestibular and tactile input to assist client with body awareness in space for clients with high modulation (vestibular or tactile) sensory processing issues
In addition, she has observed two more unique clinical benefits to Dynamic Seating usage. In one of her clients, she has noted increased strength and decreased constipation! As an NDT trained therapist, she knows that movement against light resistance can increase muscle strength. Research has also found a correlation between Dynamic Seating and increased muscle strength (click here to read more). We know that movement in general, muscle work at the core, and standing all help get the bowels moving. Research has also found a correlation between Dynamic Seating and improved digestion (click here to read more).
Thanks so much for your years of involvement in the field of wheelchair seating and mobility, Missy!
"Seating Dynamics has excellent dynamic products that are compatible with many frames. In my experience, the dynamic back and footrests have prevented frame damage, allowed for extension of the client but with return of pelvis to effective sitting posture, reduced pressures on back, buttock and foot area, and reduced agitation on clients with SI issues. Dynamic motion has also reduced constipation issues on one of my clients."