Canadian Seating & Mobility Conference 2023
Michelle L. Lange, OTR/L, ATP/SMS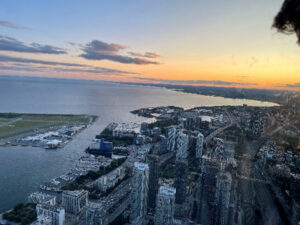 This year's Canadian Seating & Mobility Conference was great! Greg Peek and Michelle Lange traveled to Toronto for the event. Michelle presented "Dynamic Seating: Providing Movement for Clinical Benefit" to a full house. We had a great session with lots of questions and discussion, as well as a chance to hop in a wheelchair and experience Dynamic Seating firsthand! About 6 of the participants indicated that they had successfully received funding approval for Dynamic Seating in Canada. The rest of the participants were eager to have Dynamic Seating products and funding for this intervention in their province.
During the conference, we met with a number of wonderful clinicians, suppliers, and manufacturers. We discussed Dynamic Seating product, compatibility, clinical indicators, as well as FUNDING. We learned so much from our wonderful Canadian friends about funding and continue to learn. Keep an eye out for further Canadian funding information soon!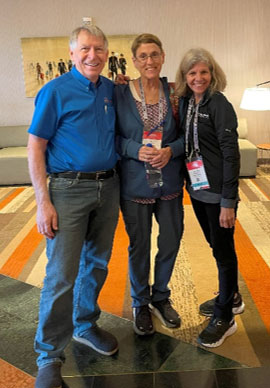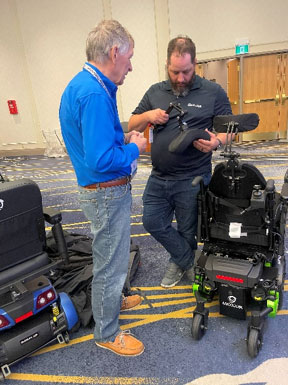 PDG Mobility included a Stellar Impact manual wheelchair in their booth with Seating Dynamics Dynamic Rocker Back interface, Dynamic Footrests, and Dynamic Head Support Hardware. The Dynamic Rocker Back interface is listed on the PDG order form for a number of their manual wheelchairs and our Dynamic Footrests and Dynamic Head Support Hardware are compatible with these bases, as well (see our Compatibility Matrix). We had great conversations and education with PDG Mobility personnel as well as others who stopped by the booth.
If you are practicing in Canada, we would love to hear from you! Please leave a comment below or email Michelle at MichelleLange1@outlook.com. You can help us to provide more Dynamic Seating options in Canada and navigate Canadian funding! We want to learn from you! Thanks!