International Seating Symposium 2023
International Seating Symposium 2023
Pittsburgh, PA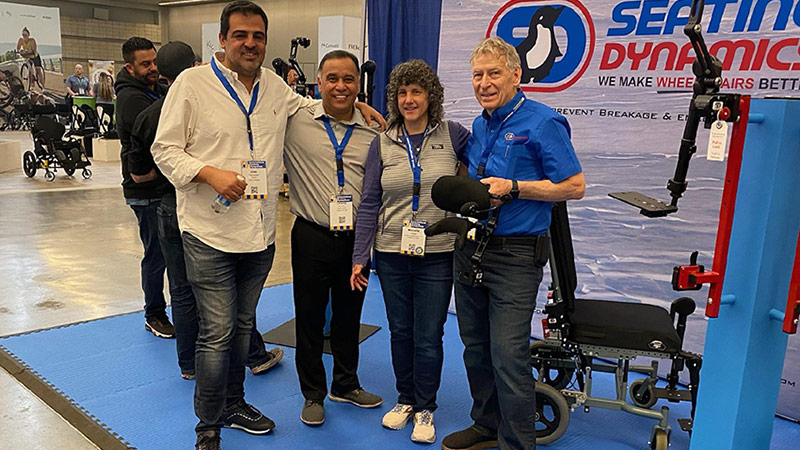 Seating Dynamics was happy to exhibit at the 38th International Seating Symposium (ISS) this year in Pittsburgh! With approximately 2500 participants from 35 countries and over 100 exhibitors, the Convention Center was busy! We had so much fun connecting with old friends and making new ones. Pictured is Greg Peek of Seating Dynamics, OT Michelle Lange, Lorenzo Romero of Stealth Products, and Jose Pedro Samagaio of Boa Vista Solutions in Portugal.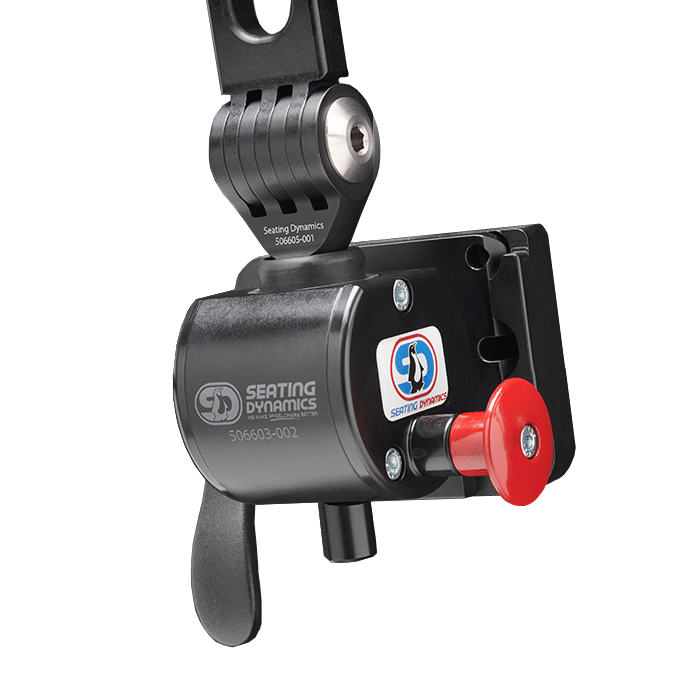 Our Dynamic Head Support Hardware now includes a lock-out feature! The lock-out can be used during transportation or when more stability is required, such as while traversing uneven terrain or during feeding. This is now standard on any new orders and a retrofit kit is available for current units!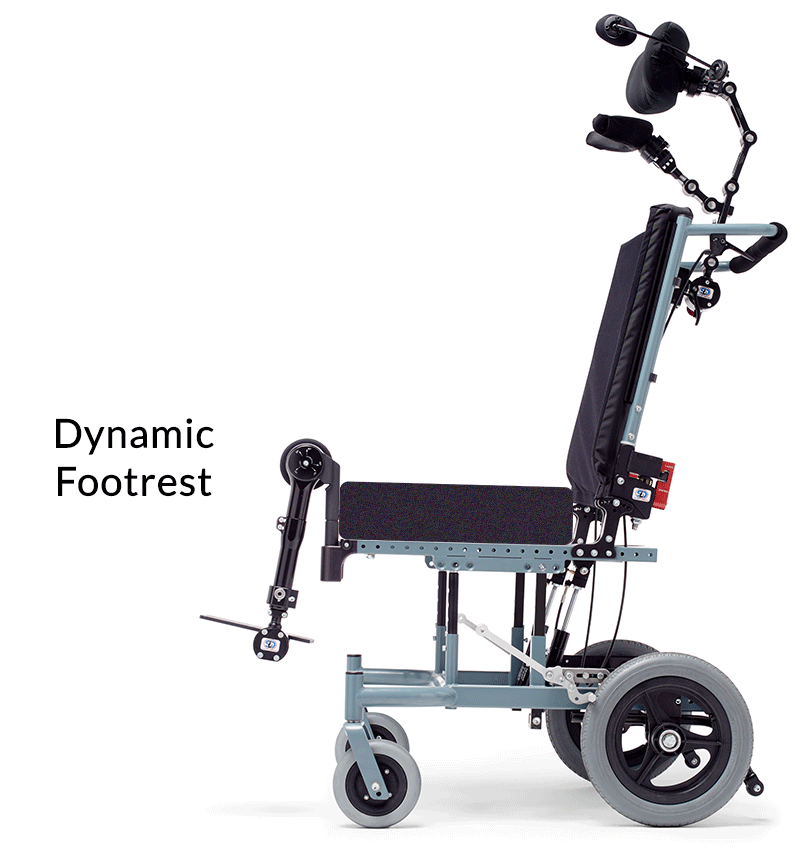 The Dynamic Footrests have been redesigned! The pivot point has been raised to better align with the natural pivot point of the knee and the entire assembly is more streamlined. The new design reduces the amount of required activation force by approximately half! Participants had a chance to 'sit down and compare' the prior design to the new design and feedback was great!
We appreciate all of your feedback and support! If you are interested in more Dynamic Seating information, please check out our website at SeatingDynamics.com for Blogs, Education, Funding Resources, Case Studies, Videos, and more!
We look forward to returning to ISS in 2025!