Kylie – Breakage, Pressure and Cute Shoes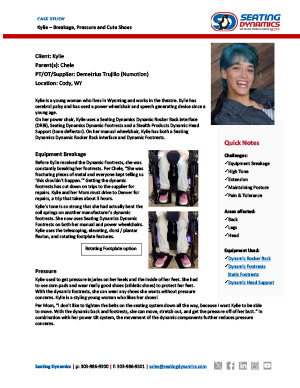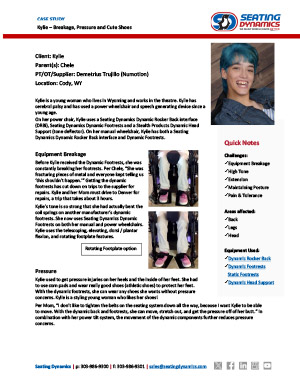 Kylie is a young woman who lives in Wyoming and works in the theatre. Kylie has cerebral palsy and has used a power wheelchair and speech generating device since a young age. She has recently started using dynamic seating.
On her power chair, Kylie uses a Seating Dynamics Dynamic Rocker Back interface (DRBi), Seating Dynamics Dynamic Footrests and a Stealth Products Dynamic Head Support (tone deflector). On her manual wheelchair, Kylie has Miller's dynamic coil springs on her footrest hangers. Download her Dynamic Seating Case Study to read more.
"Before Kylie got the Dynamic Footrests, she was constantly breaking her footrests. She was fracturing pieces of metal and everyone kept telling us 'this shouldn't happen.' Getting the dynamic footrests has cut down on trips to the supplier for repairs."
Chele, Kylie's Mom, Cody, WY
More about Kylie: Dynamic Story | Video
Download Dynamic Seating Case Study