Revolutionizing the Wheelchair Footrest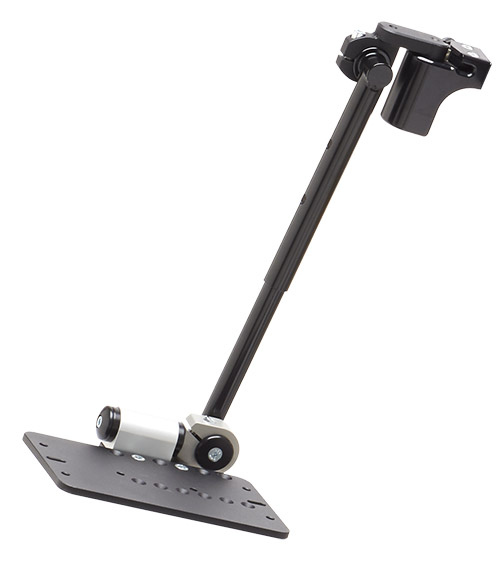 The limitations of fitting clients with severe positioning requirements of the lower extremities are only limited by the wheelchair and its dimensional setup. Seat to floor height, seat width, seat depth, leg length, caster size, orientation in space of the seating system and anything consuming space within the wheelchair envelop. All must be considered as they all have the potential to present obstacles. There are no limits on the angular adjustments of these footrests.
"The Static Footrests are virtually indestructible for high-tone individuals and have the ability to be placed in almost any position."
– Bert Lindholm, ATP
Numotion, Denver, CO
Upper Footrest Styles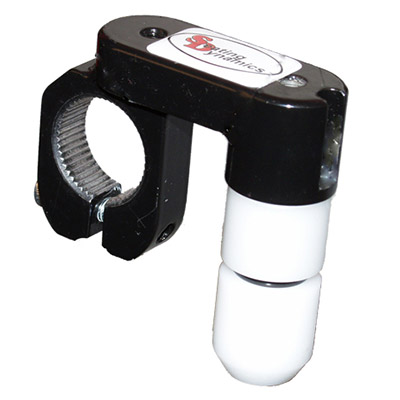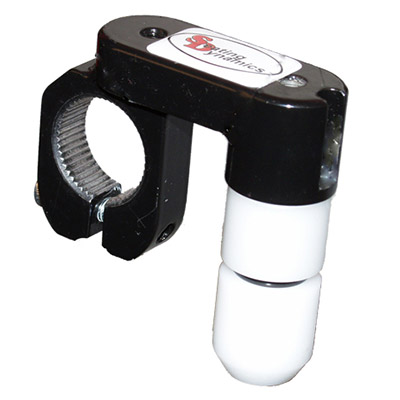 Adjustable Knee
Our angle adjustable joint is extremely durable and the strongest on the market today. This adjustability provides 7.5° incremental adjustment. The strength comes from a design using a spline and mating clamp which is strong enough to support many hundreds of pounds.
Adjustable Windswept
This upper leg style utilizes two of the angle adjustable joints, one for the adjustable knee as previously defined and the second for the windswept functionality. This provides a solution for clients with a windswept deformity.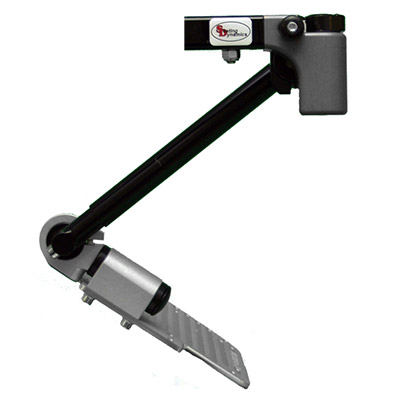 Adjustable Super Contracture
Using the design concepts of the adjustable knee joint, the super contracture accommodates knee flexion to position footrests under the client's seat. When combined with the adjustable plantar dorsi extension, may provide solutions to complex contracture positioning.
Lower Footrest Extensions
All static footrest extensions discussed here are only for use with the above static upper leg styles. Extensions are available in both short and long which provide either a 6" or 9" extension respectively from the end of the upper tube. The upper leg style selected, will determine the overall footrest length.
Fixed Plantar Dorsi
This extension is set to a fixed 90° position.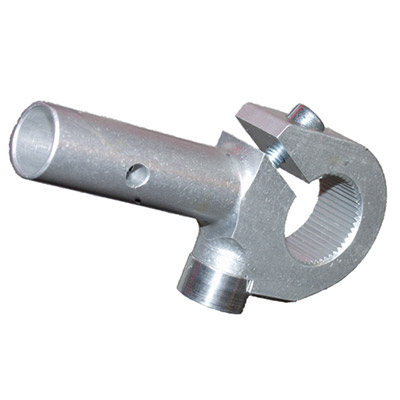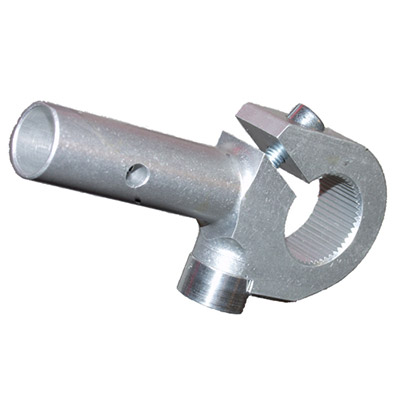 Adjustable Plantar Dorsi
This extension utilizes the same design as our adjustable knee joint and provides the same strength in 7.5° of incremental plantar dorsi adjustment.
Footplates
We offer small (4×6), medium (5×8) and large (6×10) foot plates. This is best determined by the length of the client's foot. Our footplates are heavy duty ¼" aluminum with pre-drilled holes for mounting foot positioning accessories and all flip up for easy egress.