More than a place to park the foot!
Seating Dynamics can accommodate your needs for footrests that offer up to three axis dynamic movement or angle adjustable static footrests for complex positioning.  Seating Dynamics footrests can do more than has ever been done by any other wheelchair footrest.
Dynamic Footrests
The dynamic, energy absorbing footrest provides a significant range of motion. A traditional wheelchair footplate only provides a place to park the foot and when subjected to severe use they do not hold up. The dynamic footrests helps by absorbing the energy transmitted by the user's movement, while also providing therapeutic benefits by allowing users to experience motion not available with traditional footrests. Dynamic footrests provide new functional capabilities while adding durability to solve the most demanding needs.
Static Footrests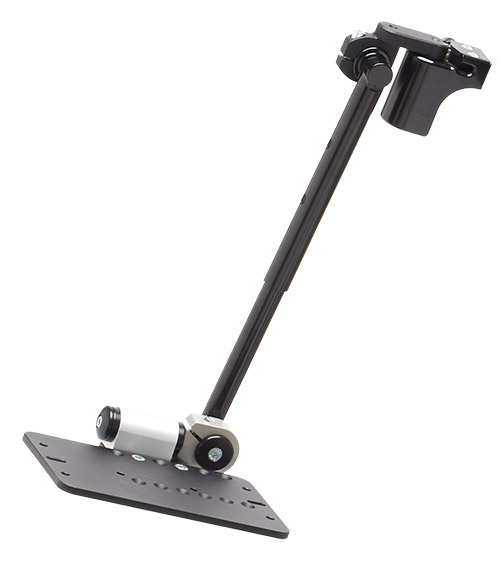 Should your needs not require dynamic movement but complex positioning we offer a variety of angle adjustable footrest to position the footplate anywhere you need it.  Our angle adjustable joint is machined from steel and aluminum components and utilizes a 48 tooth spline, easily providing 7.5° incremental adjustments.  The adjustable joints are available for these three locations, windswept conditions, knee angle, and ankle.  For severely contracted lower extremities a Super Contracture angle adjustable knee hanger is available.  The components are quickly and easily adjusted and once positioned and clamped they will not move, guaranteed!  All static footrests are compatible with our flip up one piece foot rest.
Revolutionizing the wheelchair footrest
There are a few steps involved in getting to the ultimate correct footrests:
First: Do you need Dynamic movement or Angle Adjustable Static for positioning?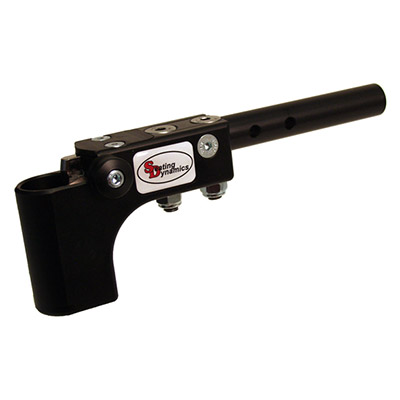 Second:  What make and model wheelchair will you be installing them on?  All Seating Dynamics footrest require that our footrest receiver and adapter be installed on the wheelchair.
Third: Measurements are important!  Since cushion thickness and molded cushions are not always known or predictable, we need for you to put forth extra effort to determine the actual measurement from the seat rail (the surface that the seat pan will sit on to the footplate "SR to FP").  Correct measurements are crucial to insuring that you receive components which will meet your dimensional needs.  This is more important with Dynamic Footrests as there is only 2″ to total length adjustment in any given assembly.
Contact us today to learn more, or find a provider.