The Static Head Support Hardware is designed to replace standard hardware with highly adjustable and durable hardware that maintains position. The hardware includes a mounting plate, three links to obtain the height and specific position required, and one interface adapter for common head support pads (pads not included).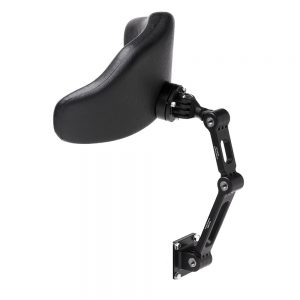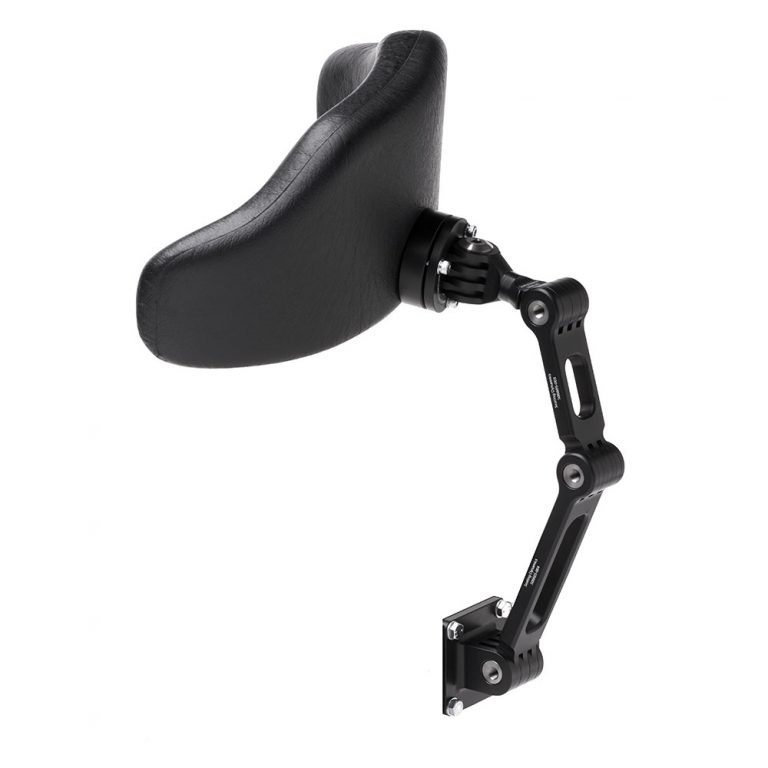 The mounting plate is a standard 2" square plate with a 4 bolt pattern for M6 or ¼" screws.
The links are available in three sizes: 2", 4", and 6". Each Static Head Support hardware kit includes one of each of these link sizes. Extra link lengths are available. The various length links may be combined in any order to achieve the desired position and 2 or 3 links can be combined.
The Headrest Pad Adapter provides an interface to the following common pads:

6001-01:

fits head support pads with a 1" ball and 3 bolt mount (some Stealth head pads, please specify type)
fits head support pads with a 17mm ball and 4 bolt mount (some Stealth head pads, please specify type)

6001-02:

Fits Whitmyer head pads
Fits Therafin ProFit style split clamp
Where's the Ball?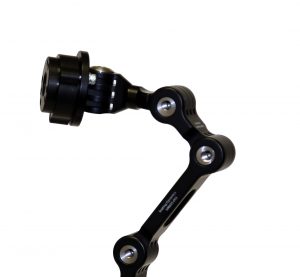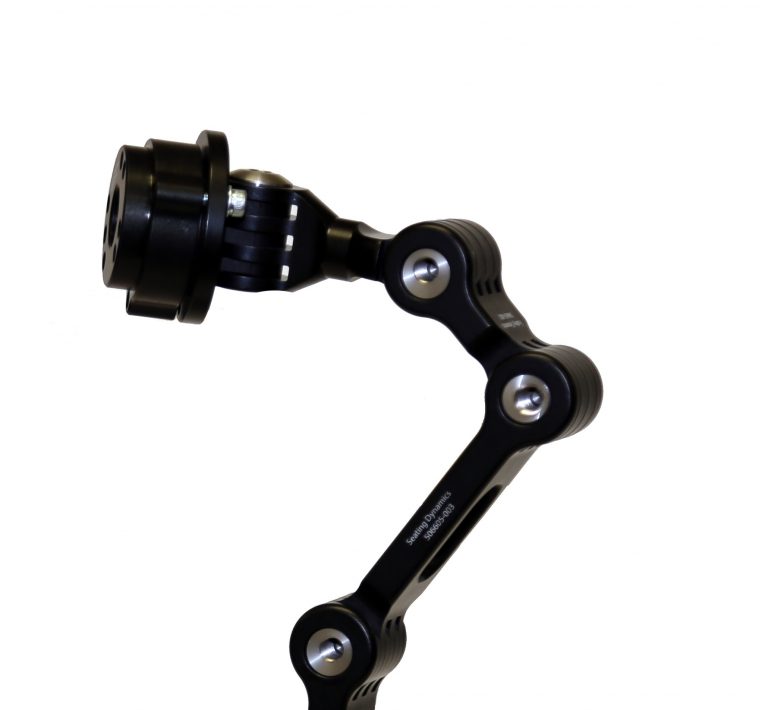 Our Head Support Hardware does not include the typical ball used to connect to the occipital pad. Instead, we use an adapter which attaches directly to the pad. This adapter allows for full adjustment in multiple planes, but holds position much better than a round ball.
Lateral Swing-Away Adapter
Many clients require some type of lateral support to limit neck rotation or lateral flexion. Lateral supports are sometimes used to mount switches for access to assistive technology devices. Seating Dynamics offers a pad adapter / clamp ring to accept Stealth Swing-Away hardware which can be added to the Static Head Support Hardware. Lateral pads or switches (not included) can be added to the Swing-Away Hardware and are available from those manufacturers.
Sub-Occipital Pad Adapter
A sub-occipital pad provides support at the posterior base of the skull at the sub-occipital shelf. This level of support is often used to provide some actual weightbearing of the skull for postural support, to limit neck hyperextension and to promote a midline position. If a client is using a head support system that includes both an occipital and a sub-occipital pad, our hardware can accommodate this. Seating Dynamics offers an adaptor to accept the Stealth Products sub-occipital pad.
Removable Hardware
Seating Dynamics offers quick-release removable hardware so that the head support can be easily removed, as needed. The head support may need to be removed for transfers (i.e. if this interferes with a sling) or if the wheelchair is being folded for transportation (with the client transferring to another seat within the vehicle).
Clinical Applications
A static head support does not move in response to client movement. Not all clients require movement at the head or may experience negative responses to neck extension (i.e. choking or reflexive response). The static head support hardware provides the adjustment necessary match the client's specific head position and supports a wide variety of head pads. The Seating Dynamics hardware is quite durable and the unique design allows this hardware to maintain position when other hardware loses alignment.
The following are sample medical justification wording which may be used in documentation, such as a Letter of Medical Necessity. These examples do not replace competent evaluation. If you require further assistance with documentation, please contact us for help.
"Seating Dynamics Static Head Support Hardware is being recommended to match the specific head positioning requirements of the client. Other hardware has not retained its position or has broken multiple times, leading to a loss of head support and/or alignment or the ability to use the wheelchair. This hardware is designed to be more robust and to maintain position once adjusted."
ADDITIONAL OPTIONS for product users
Combined Dynamic Back & Foot Components
Combined Dynamic Head-Back-Foot Components