Revolutionizing the Dynamic Footrest
The dynamic footrest provides an energy absorbing range of motion. Traditional wheelchair footrests only provide a place to park the foot and, when subjected to significant forces, may be damaged. Dynamic footrests absorb the energy transmitted by the user's movement, protecting the client from injury and the equipment from damage as well as providing movement for therapeutic benefits.
Dynamic Footrests provide up to three types of movement – a telescoping downward movement, knee extension, and plantar/dorsi flexion. By providing movement in response to client movement, forces are absorbed, protecting both the client and the wheelchair frame and seating system from harm. Extensor tone is absorbed and diffused, reducing overall tone and posturing. Movement is provided, which can increase sitting tolerance, decrease agitation, and increase alertness. Finally, by providing movement within a limited range, the lower extremities may experience strengthening.
Some clients may benefit from only the telescoping feature. This client may have very tight hamstrings which limit active knee extension. The telescoping feature can still absorb and diffuse force.
Knee extension, in combination with the telescoping feature, follows the natural arc of movement which occurs when the knee is straightened.
When the lower extremity is extended, extension may be seen at the hip, knee, and even ankle (plantar flexion). The plantar/dorsi flexion dynamic movement absorbs this force at the ankle.
"Want to protect a frame and give your client a way to relieve the pressure applied due to tone? Seating Dynamics is your solution. Fantastic quality products. Highly recommend!"
"I feel like everybody should move."
"Seating Dynamics has excellent dynamic products that are compatible with many frames. In my experience, the dynamic back and footrests have prevented frame damage, allowed for extension of the client but with return of pelvis to effective sitting posture, reduced pressures on back, buttock and foot area, and reduced agitation on clients with SI issues.…
Sarah - she loves to move!
In this video, Sarah is demonstrating her drive to move – and how the Dynamic Footrests on her wheelchair are providing that movement in her wheelchair.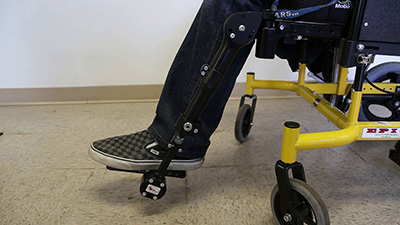 Seating Dynamics Dynamic Footrests provide movement in up to 3 planes
Seating Dynamics Dynamic Footrests provide movement in up to 3 planes – telescoping, knee extension and plantar/dorsiflexion. These movements are…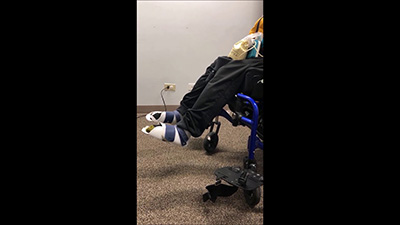 Determining if Dynamic Footrests are Appropriate
In general, if a client has moderate to significant extension and/or has a history of equipment breakage, Dynamic Footrests may…
Maintenance & Installation
The telescoping only version knee angle can be adjusted in 7.5° increments and telescopes downward up to 1.5". The telescoping and elevating version can be set at a starting position of 90, 80, 70, 60, or 50 degrees and elevates up to 30° from that point. An offset receiver is available, moving the Dynamic Footrests laterally by 1". The adjustable windswept option adds an angle adjustable joint to rotate the footrest in or out, relative to the seat rail, in 7.5° increments. The adjustable high pivot option provides a 4.5″ raised pivot and height adjustment capable of raising the pivot point an additional 2" in ½ inch increments (for a total of 6.5" above the seat rail). This style is used with clients who have a shorter leg length and/or when a higher seating surface is used. The Reverse Offset (only available with Static plantar /dorsi flexion) is also appropriate for clients with a shorter leg length and is indicated when the client has hip abduction which may lead to contact between the high pivot hardware and the lateral knees.
The resistance of the telescoping section can be adjusted by changing a spring. Medium (Blue) is the default resistance and a Soft (Yellow) and Firm (Green) spring are included. The resistance of the elastomers in the knee joint can be changed from the Medium default (Blue) to Soft (Clear), which should only be done when the user's strength cannot overcome the resistance of the Blue elastomer. The resistance of the elastomers in the ankle joints cannot be changed. The elastomers in both joints should be checked annually to determine if replacement is required due to wear and tear.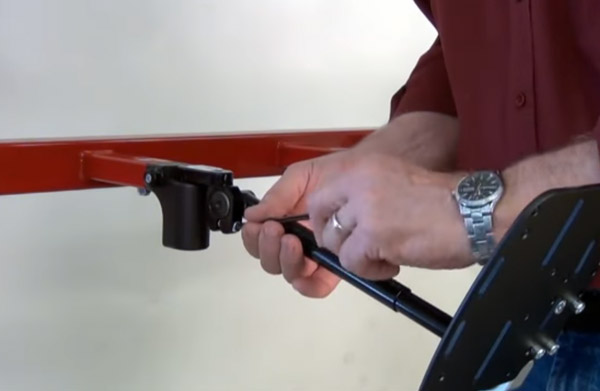 Connect with Seating Dynamics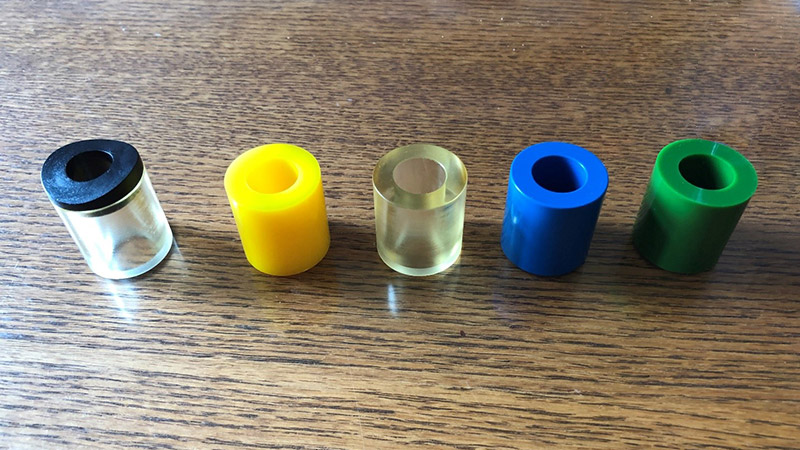 Most items need a certain level of maintenance. I have to get the oil changed in my car and fertilize my lawn, for example. What about Dynamic Seating components? The answer is, "Yes!"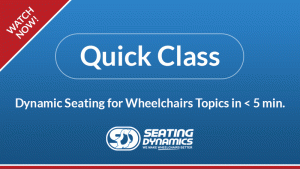 The forces from extension on a static wheelchair seat and frame can be so strong as to cause damage to equipment. Hardware used to mount the seating system and components (such as a head support), are particularly susceptible to damage.
Read More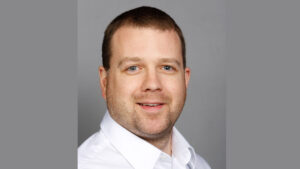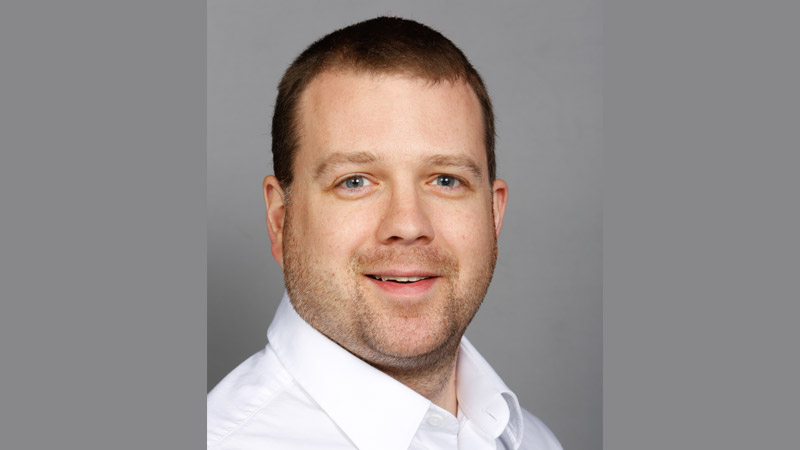 Jordan Joslin is an ATP/SMS, CRTS in Erie, PA who works for National Seating & Mobility. He was kind enough to spend some time with me on the phone recently to discuss his experiences with Dynamic Seating.
Read More