Seating Dynamics, a Colorado based business that specializes in designing and manufacturing innovative wheelchair components, announced the launch of the new DSS – Dynamic Suspension System product line, designed as a retrofit suspension system for manual tilt-in-space wheelchairs.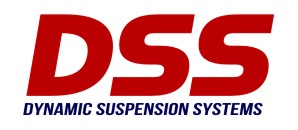 At Seating Dynamics, they've made it their mission to revolutionize wheelchairs and the wheelchair user's experience. For decades, they've been designing wheelchair components that add function and durability to wheelchairs with the goal of improving the overall quality of life for users. Dynamic components allow the user's body to move within the seating system by providing movement of components of the wheelchair.
"Adding a suspension system was a natural fit," said Seating Dynamics Owner Greg Peek. "We have been devoted to developing solutions to problems.  Our dynamic footrests, back interface and headrests address many issues but the whole-body shock caused by vibrations from bumps and cracks has not previously been addressed.  Rear wheel suspension can greatly reduce the external forces which ultimately result in neck and back pain, loss of positioning, fatigue and high tone."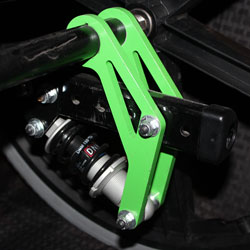 For this reason, Seating Dynamics has teamed up with John Morris, a Colorado native with a C-4 spinal cord injury, to continue development of a retrofit suspension system for manual tilt-in-space wheelchairs.  As a wheelchair user himself, Morris recognized that while most power wheelchairs were equipped with shock-absorbing suspension systems, manual tilt-in-space wheel chairs were not.
This Dynamic Suspension System does for a wheelchair what springs and shock absorbers do for all other forms of wheeled vehicles, it transfers the motion to the absorption system rather than the rider, protecting the user from adverse health effects – especially pain – and providing for a smoother ride and an increased sitting tolerance.
The Dynamic Suspension System (DSS) product line is currently available for both the Quickie and Zippie Iris models, and the company plans to make these suspension systems available for more chair models in the near future.
To learn more about the products Seating Dynamics offers to help improve the quality of life for wheelchair users or to learn more about the new Dynamic Suspension System, please visit https://www.seatingdynamics.com/suspension.
About Seating Dynamics: Since 1980, Greg Peek, co-owner of Seating Dynamics has been designing and manufacturing unique, high quality wheelchair components that allow the user's body to move, improving health and overall quality of life. An almost 40 year veteran of the wheelchair industry, Peeks' family owned companies have always been on a mission to Make Wheelchairs Better.