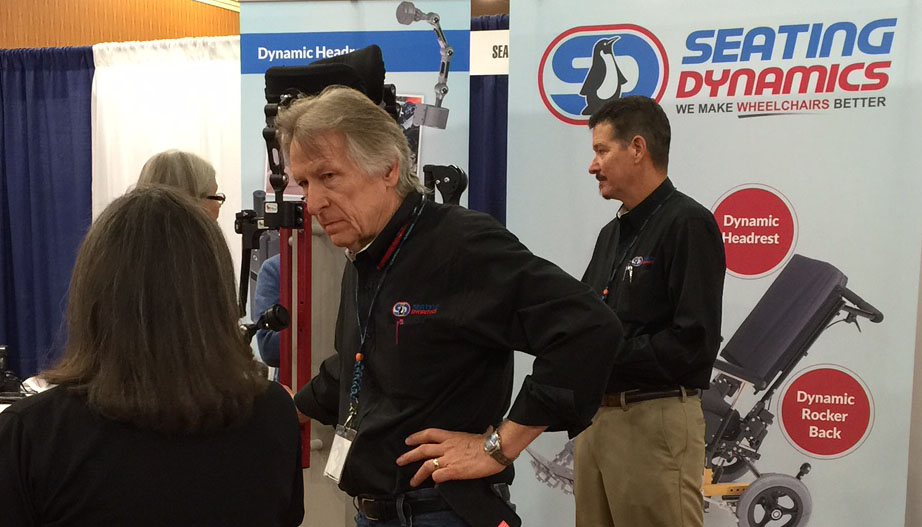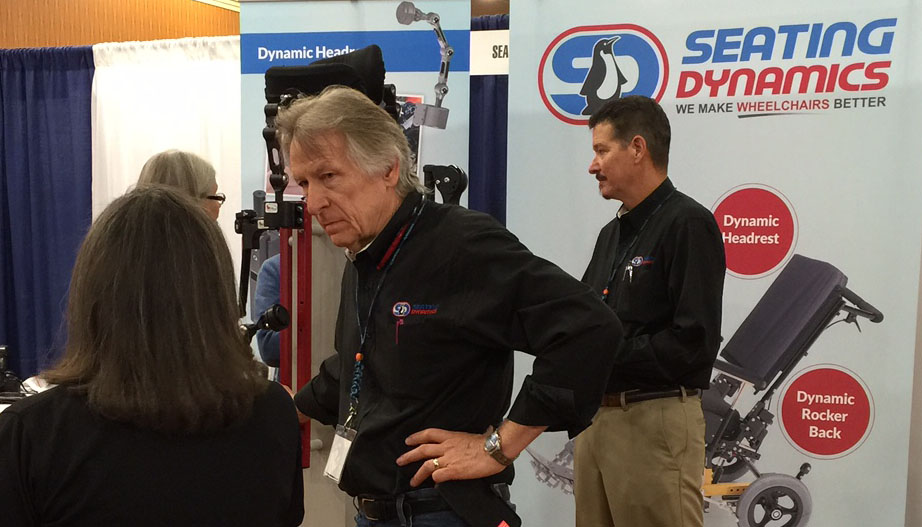 Greg Peek
President and Principal Designer, Seating Dynamics
Having attended all but five of the International Seating Symposiums since 1987, I can say that it has always been the greatest place on earth to learn about wheelchair seating, simple as that. The opportunity that I have had as a designer to meet and listen to people about the problems that they face on a daily basis is unbeatable. Those of you who know me undoubtedly know that I love a challenge and when someone explains a problem that has no solution, I don't see it as a problem, but as an opportunity. Often I say, "I can fix that"!

In my previous life as founder of LaBac Systems, I loved to listen to people and learn from them. I saw a request for a custom gizmo as a potential product opportunity. If someone has a need, there are likely others who have the same need. ISS is the place to express that need. Fortunately for me, I still love to listen and to identify the problems and the reasons behind them. Sometimes I have the potential to solve the problem. The best opportunity I have had in many years came at ISS in 2007 when a therapist came up to me asking if I had any idea how to keep a certain "rocker banger" from breaking the back canes off of his wheelchair. At that time, I was still in my former LaBac spinal cord frame of mind. I had never heard of dynamic seating and didn't know what developmental delays were, but she presented a problem that could be addressed mechanically. I listened, I learned, and I came up with a solution to her problem. That solution is now almost ten years old – our Dynamic Rocker Back.
Today we are totally focused on dynamic seating, doing our best to educate the world on the needs of people who can benefit from this technology. In less than ten years, our mission has gone from just preventing broken back canes to providing therapeutic benefits which make a difference in people's lives. It doesn't get any better.
What should you take from my ramblings? Simple, don't be afraid to speak up, to ask questions, and to let people know that there is a need that is not being met. The industry has changed tremendously in my 37 years of involvement. Consolidation among manufacturers, suppliers and hospital owned businesses has made every aspect of our industry more "business focused" than it used to be. Our little industry has never been, and never will be, a cookie cutter industry. Complex Rehab is complex – some situations are easier to deal with than others, but all require individual solutions as no two people are exactly alike. Just because you have not found a solution for that "mission impossible" client doesn't mean there isn't one. Speak up and find someone to listen!
This year I was fortunate enough to have had a couple of opportunities presented to me. I listened and am already working on solutions.