Clinical Indicators for Dynamic Seating – An Overview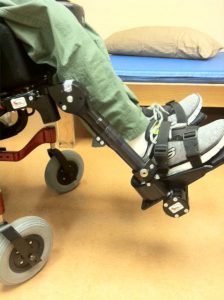 Michelle L. Lange, OTR/L, ABDA, ATP/SMS
Our last blog defined Dynamic Seating as movement which occurs within the seat and/or wheelchair frame in response to force from the client. Dynamic components absorb force which in turn assists the client back to a starting position. Now that we know what Dynamic seating is, when is its use indicated?
Dynamic seating can be used in numerous clinical applications. Here are some:
To protect the client from injury
To protect wheelchair and seating hardware from breakage
To increase sitting tolerance and compliance
To provide vestibular input
To provide active range of motion
To increase alertness
To decrease agitation
To increase function
To increase strength and postural control
To reduce active extension
To reduce energy exertion
Dynamic seating is used in two main clinical scenarios. First, for clients with increased muscle tone, dynamic components absorb extensor forces that could otherwise lead to client injury, equipment breakage, decreased sitting tolerance, increased agitation, decreased function, further increases in extension and quite a bit of energy exertion. Second, for clients who seek out movement, dynamic components provide vestibular input, increased alertness, decreased agitation and sometimes increased strength and postural control.
Dynamic seating is being applied to a wide variety of clinical scenarios. Watch for future case study blogs!