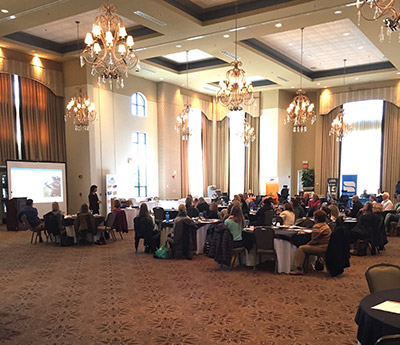 Michelle L. Lange, OTR/L, ABDA, ATP/SMS
On St. Patrick's Day, we had the opportunity to participate in the Salisbury, MD Numotion NuFair. Approximately 45 therapists from the surrounding areas attended 3 CEU courses and the extensive exhibits.
Michelle Lange presented on Dynamic Seating and Seating Dynamics exhibited. The attendees were great and enjoyed learning more about this practice area!
Questions during the session had to do with wheelchair durability, funding, and shear forces. Look for upcoming Blogs on those topics and check out a past blog on molded seating and shear forces. Continue reading →